User data shows OnCall Air is a great tool for HVAC business growth
Some software products may promise to give your HVAC business a competitive edge. Yet, actions speak louder than words. And data can speak the loudest.  
Below you will find the results contractors using OnCall Air had have in the past year, from July 2019 – July 2020, based on real data. Take a look at the results and see what OnCAll Air can do for your business.
Power serious sales
Contractors using OnCall Air closed $279 million in sales in 43 states and 4 provinces last year. This revenue is a reflection of how OnCall Air helped contractors:
Close more jobs
A whopping 72% of OnCall Air sales were remote. In other words, customers used their devices–phone, tablet or laptop–to close sales.
This means over $200 million dollars in sales last year were accepted by customers remotely!
What these stats mean for your business: letting your customers have access to proposals they can review and choose from the comfort of their own homes can effectively help you close more sales.

Sell around the clock 
24/7 shopping is a real thing. These days, a lot of customers are shopping when you're not in front of them.
And they're also reviewing your quote, from their own device, when it's most convenient for them. In the past year, 42% of closed sales occurred outside of business hours, or on weekends. 
That's the beauty of OnCall Air. It makes it easy for your customers to say yes to the job, from their own device, anytime. 
Boost average-tickets
OnCall Air enabled contractors to raise their average ticket in multiple ways, including:
1. Selling higher-ticket items
For a major brand, contractors using OnCall Air sold 2 out of 3 condensing units rated 15 SEER and above. And 1 out of 3 units sold were 17 SEER and higher.
But that's not all. The average ticket of contractors who used OnCall Air this past year was $7,934. 
These numbers show that OnCall Air effectively raised contractors' average tickets by helping them sell more higher-efficiency products.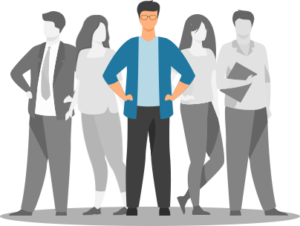 2. Recommending add-ons
In the past year, contractors that offered an optional add-on, such as a dehumidifier, UV light or 10-year service plan, saw 1 in 5 consumers accept the recommended product and attach it to the sale. 
Adding-on recommendations with OnCall Air is an easy way to drive up your margins with minimal effort.
Follow up
It's easy for some customers to fall through the cracks between your original visit and the time it may take you to follow-up. Problem is, that can cost you the sale.
OnCall Air has a built in, automated retouch that makes following-up easy. You can set up to 3 retouch emails to remind customers to review your quote.
In the past year, the automated retouch feature assisted in almost 30% of sales. Plus, it assisted in the closing of over 57% of those sales that didn't close on the first day during the original visit.
Offer financing
Financing drives ticket value. Why? It removes customers' anxiety of having to pay for a big ticket with savings. Plus, it gives a much more appealing way for customers to say yes to higher-end systems, accessories and optional add-ons.
Contractors using OnCall Air who provided financing options for their customers boosted the average value of a sold-job by 12%, and averaged a $900 higher ticket. 
OnCall Air makes it easy for you to include your own financing plans into the system. Or you can offer financing through our integrated partner, Credit for Comfort. The choice is yours.
OnCall Air is a real game changer for your business
As these numbers show, OnCall Air does not just talk the talk of giving a competitive edge to our customers. It walks the walk. And the proof is in the data.
If what you want is a sales tool that can truly drive your growth, OnCall Air's got you covered.